Rhian@sunshinehairandbeauty.co.uk




Welcome to Sunshine Hair & Beauty Academy
Training course for everybody!
Bridal Make-Up Training Course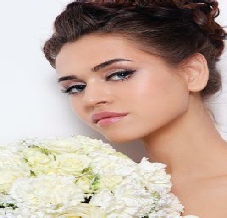 Price £216.00
(Starter kit included.)
Time 10am – 4pm
Course structure
Hygiene/Health & Safety
Equipment & Materials
Preparation of Room, Trolley & Client
Contra Indications & Contra Actions
Client Consultation
Specific Techniques for Bridal Make-Up
The effects of lighting
How Black & White Photographs affect the Make-Up
The Make-Up Consultation and Trial
3 Practical Bridal Make-Ups and adaption for different skin tones
Various Bridal looks and their effects
Make-Up for Mature Clients, Mother of the Bride
Aftercare Advice
The student will be assessed by the lecturer of the session, they will get shown how to carry out a full Bridal make – up application and be expected to carry the treatment out. On completion the student will receive a certificate.
Key
(Refer to our training prospectus for more details . Download a copy using the link below.)
M

C

B

K

V

COURSE CONDITIONS
A £50 deposit is required when making a booking for each course.
Models required for courses must be over 16 years old.
* Patch test required 48 hours before the course, on models too.
All funds should be paid 3 days prior to the course date.
Funds should be made payable to:-
Lloyds Bank
Account Name: Sunshine H&B
Account Number: 48928260
Sort Code: 30-67-47