Rhian@sunshinehairandbeauty.co.uk




Welcome to Sunshine Hair & Beauty Academy
Training course for everybody!
Gel Polish Training Course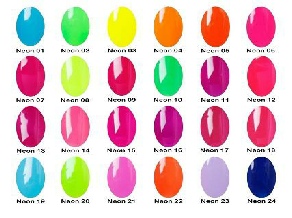 Price £110.00
Time 10am – 2pm
Course structure
Hygiene, Health & Safety
Equipment & Products
Preparation of Treatment Room, Trolley and Client
Client Consultation
Preparation of the Nail
Practical Tuition in the Application of gel polish
French application
Removal Techniques
Aftercare Advice
The student will be assessed by the lecturer of the session, they will get shown how to carry out a full gel polish application and be expected to carry the treatment out. On completion the student will receive a certificate. Manicure is essential to be able to carry out this treatment.
Key
(Refer to our training prospectus for more details . Download a copy using the link below.)
M

C

B

K

V

Sample Training Video on Gel Polish Application
COURSE CONDITIONS
A £50 deposit is required when making a booking for each course.
Models required for courses must be over 16 years old.
* Patch test required 48 hours before the course, on models too.
All funds should be paid 3 days prior to the course date.
Funds should be made payable to:-
Lloyds Bank
Account Name: Sunshine H&B
Account Number: 48928260
Sort Code: 30-67-47